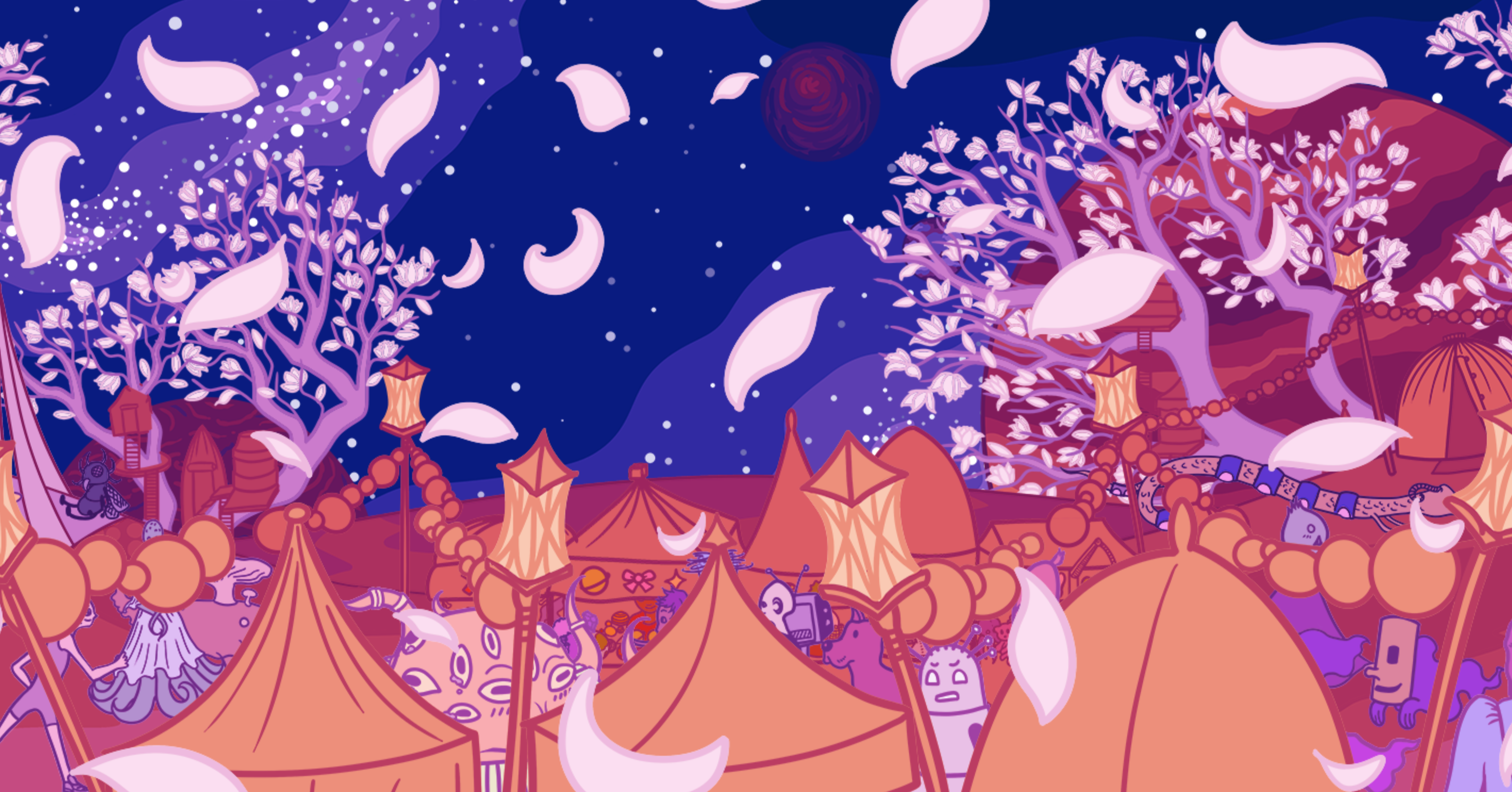 Kaelan Doyle Myerscough
Worldbot
|
Digital game
Worldbot is a Discord-based bot game in which players collaboratively build a fictional world together, leveraging the affordances of synchronous and asynchronous communication to create secrets, anonymous ideas, and alternative subjectivities. The bot takes on the personality of an alien intelligence that collects worlds for an archive and does not distinguish between reality and fiction.
I have two broad goals with Worldbot. First, I want to explore the potential of asynchronous online communication to inspire worlds that allow for different perspectives, subjectivities and historiographies, rather than focusing on a single "objective" account (as worldbuilding games, tools and strategies tend to prioritize). Second, in remote social contexts, I believe that worldbuilding can help create a sense of co-presence, by making players collaboratively envision a world's contradictions, difficulties, and possibilities.
For this exhibition, I organized a playtest with four artists / worldbuilders / game designers, who built a world together using Worldbot. Drawing from their work, I created a small interactive experience from Worldbot's perspective, as if it has been invited to Remote Realities itself to exhibit its archive.
Worldbot will be available on Discord in January 2021. To keep up-to-date on its release, join my newsletter.
The interactive experience was coded by Andrew Tran, who also provided the music. You can find him on Twitter at @ATranimal.
My sincere gratitude to my playtesters / worldbuilders, whose writing is quoted in the archive:
Kaelan Doyle Myerscough
Kaelan Doyle Myerscough is a nonbinary critical creator, game designer and academic interested in the theory and praxis of worldbuilding. They make games and organize game jams about speculation, complex collaboration and rethinking the relationship between play and locality. As of Fall 2020, they are currently co-authoring a textbook on critical worldbuilding, teaching Introductory Game Design at OCAD University, and remotely pursuing a PhD in Cinema and Media Studies at the University of Chicago.
Twitter: @kaelandm
Instagram: @kaelanbuildsworlds